Click here for Simon's full conversation with Shane Battier in the latest episode of A Bit of Optimism.
Shane Battier may not be a name that resonates as loudly as some of basketball's greatest icons, but he is one of the most successful players in NBA history. Battier was a huge star in college, securing the defensive player of the year title three times and leading Duke University to a national championship in 2001, while also earning national player of the year honors that same year. However, his NBA career took a different turn.
He transitioned from being a "star" to a humble "role player."
But a clear pattern emerged as his career progressed. Regardless of which team he played for—the Memphis Grizzlies, the Houston Rockets, or the Miami Heat—Shane Battier's teams kept winning. "Here we have a basketball mystery," wrote author Michael Lewis, famous for his books The Blind Side, Moneyball, and Liar's Poker, in The New York Times. "[Here] a player is widely regarded inside the NBA as, at best, a replaceable cog in a machine driven by superstars. And yet every team he has ever played on has acquired some magical ability to win."
Lewis further explained, "Battier's game is a weird combination of obvious weaknesses and nearly invisible strengths. When he is on the court, his teammates get better, often significantly, and his opponents get worse—often significantly."
In this week's episode of A Bit of Optimism, Simon discusses Battier's unique skills and what the rest of us can learn from him. "Leadership is a well-understood and emphasized concept," notes Simon, "while teammateship often goes unnoticed."
Battier concurs, stating, "When I talk about teammateship, it doesn't roll off the tongue easily. And that strikes me as odd because it's a central aspect of our experiences as individuals, as workers, as family members, as members of a community, you name it. It's what makes us human. So, I feel strongly about shedding light on how to be a great teammate. We may not consciously think about it every day, but it's intertwined in everything we do."
According to Battier, teammateship means consciously being a great teammate. It involves recognizing that being a team player is interconnected with all aspects of our lives, both professionally and personally. Teammateship goes beyond simply playing a role; it entails actively contributing to the team's success, regardless of individual recognition.
Simon has often emphasized that in today's world, we tend to overemphasize rugged individualism. We celebrate athletes, CEOs, and individuals who appear to have achieved greatness on their own. However, Battier's perspective offers a necessary recalibration of this mindset. He argues that nothing significant is accomplished in isolation. Even those who seem to be solitary achievers rely on a network of support and collaboration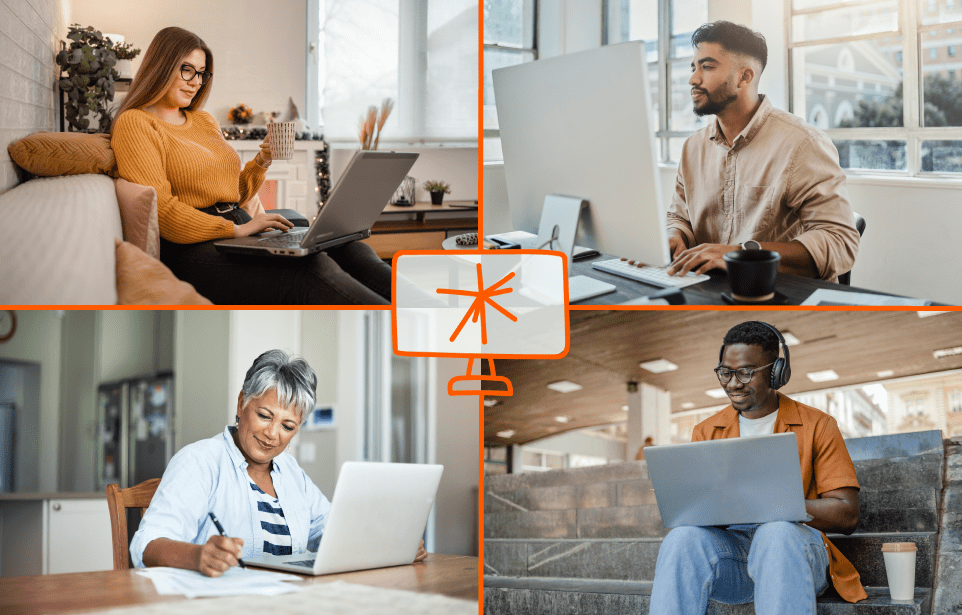 Unlock Your Team's Potential
For more advice on collaboration, communication, and building trusting teams, check out The Optimism Library— our extensive collection of class offerings.
Teaching teammateship may be even more valuable than teaching leadership. Leadership often entails unique sacrifices, but teammateship is a skill that everyone can cultivate. It involves prioritizing the team's goals and success over personal recognition and ego.
The key insight here is that while leadership is important, teammateship is equally crucial. Simon highlights that "every individual, regardless of whether they hold a formal leadership position or not, must be a teammate in every moment of every day. You don't get to choose whether you want to be a teammate or not; it's a fundamental aspect of any collective endeavor."
So, how can we cultivate better teammateship in our own lives, whether at work, in sports, or within our families? Here are a few key takeaways:
Yes, Put the Team First: Always prioritize the team's success over personal recognition. Be willing to take on any role that contributes to the collective goal.
Support and Encourage: As Battier preaches, it's important to be the voice of support and encouragement for your teammates. Lift each other up when faced with challenges.
Set Ego Aside: Leave your ego behind. Teammateship is not about seeking the spotlight; it's about helping others shine.
Foster Inclusivity: Create an inclusive environment where everyone feels valued for their contributions, no matter how small they may seem.
Battier's career and perspective on teammateship serve as a reminder that the path to long-term success often involves being an exceptional teammate. It's not solely about being the star; it's about helping the team collectively shine. So, as you pursue your goals and collaborate with others, remember the power of teammateship—a skill that can truly define your legacy.
If this lesson has inspired you, explore The Optimism Library for tools and tips on building impactful, more trusting teams.